Set up the Timewaster locks
One of TruVal's best features (so I'm told!) is the ability to stop nosy neighbours, potential purchasers and other timewasters from using TruVal.
There are 3 bits to this and all are switched on by default. Setting them up requires you to have access to and knowledge of the TruVal admin panel – see Getting Started with TruVal Admin
Specific Postcodes Only
The first is the fact that TruVal only works in specified postcode regions. That stops people using your site for out of area valuations. You will have subscribed for a specific number of postcodes regions (unless you've gone for a national coverage subscription). I set this number up and then you can configure the postcode regions as required – see Setting Up Your Branches & Areas
Owners Only
The second element is the Please choose your interest in this property dropdown that the visitors are presented with whilst completing the property details form.
If they choose anything other than owner, they get this pop-up form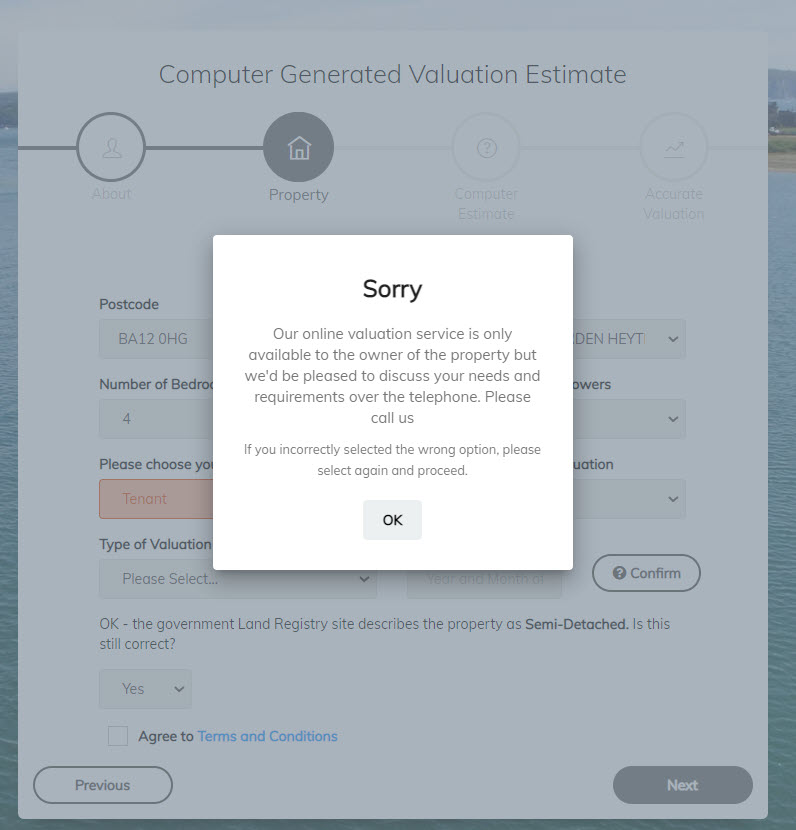 You can't switch this one off at present and text is fixed.
Purchase Date Confirmation Required
The final 'Lock' involves asking the visitors to confirm their property purchase date. It will accept an answer accurate to three months either side.
If they get it wrong, the popup form below appears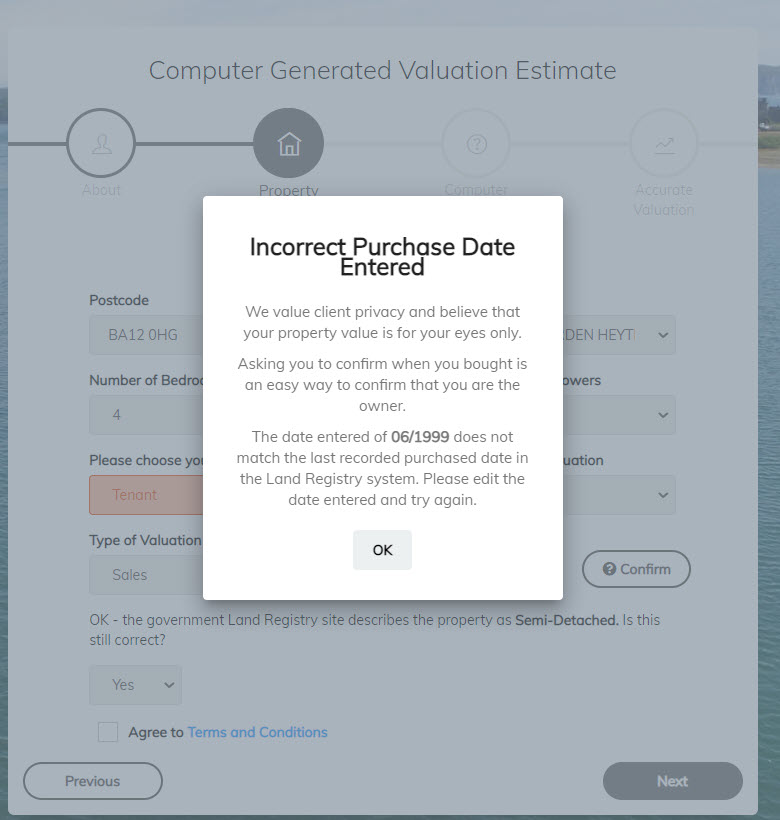 You can change the text that appears here – choose the Default Text option in your Truval Admin panel as below: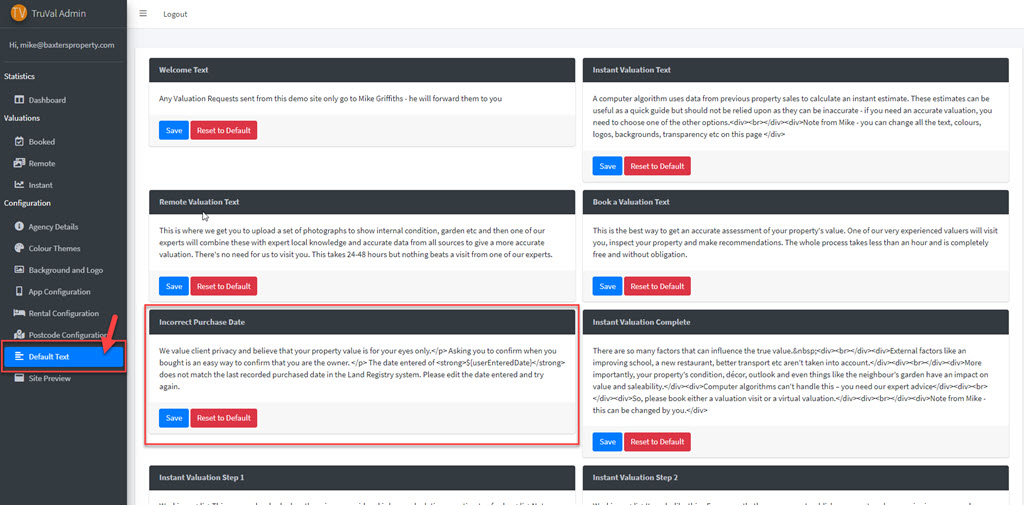 The default text has some clever code that includes the purchase date that the visitor put in. If you change it, the chances are this code won't work again – it seems quite temperamental. I'd therefore recommend removing it – just have simple text.
You can switch the Purchase Date Required lock off in the App Configuration page of TruVal Admin as below: