Getting Started with TruVal Admin
TruVal Admin is a control panel that lets you change all of the settings for your TruVal landing page.
I create you a TruVal Admin user account when you subscribe and I email you the username (normally your email address) and a password. If you need any more user accounts, please Contact me. However, your staff don't really need access on a day to day basis as all requests are emailed to them.
Confirm your email address
You can't log in to the TruVal Admin account until you confirm your email address.
The Admin system will send you the email below when I create your account: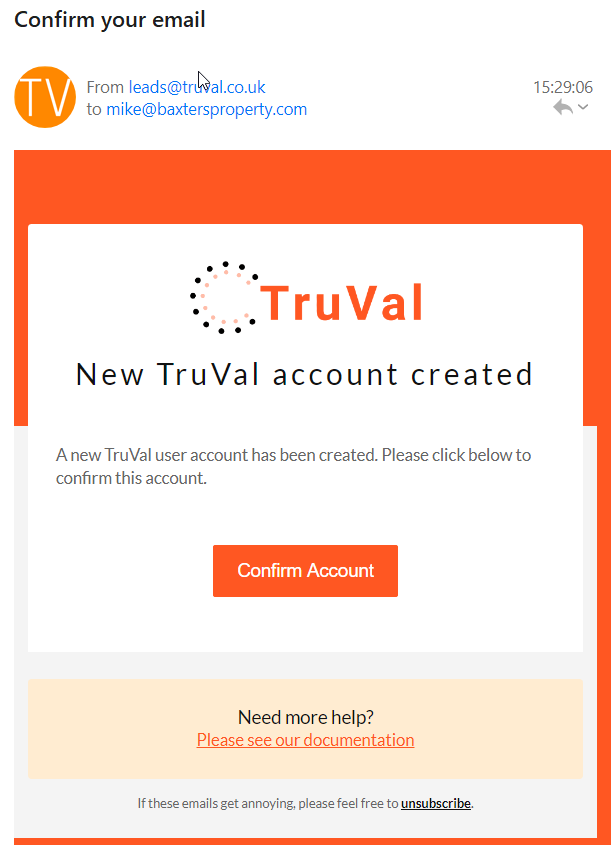 Just click the Confirm Account button.
You'll then see the message below: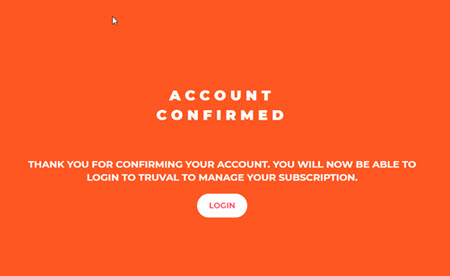 This has a Login option
Logging Into TruVal Admin
You access TruVal Admin via the Agent Admin Login button at the top right of www.truval.co.uk
OR
via its direct URL:
https://admin.truval.co.uk
It will ask you for your username and password.
There's a forgotten password option if you need it – it will email you a link to reset your password. I recommend that you use this option so as to change your password from the generic one I set up for you.
When you login, you'll arrive at the TruVal Admin dashboard as below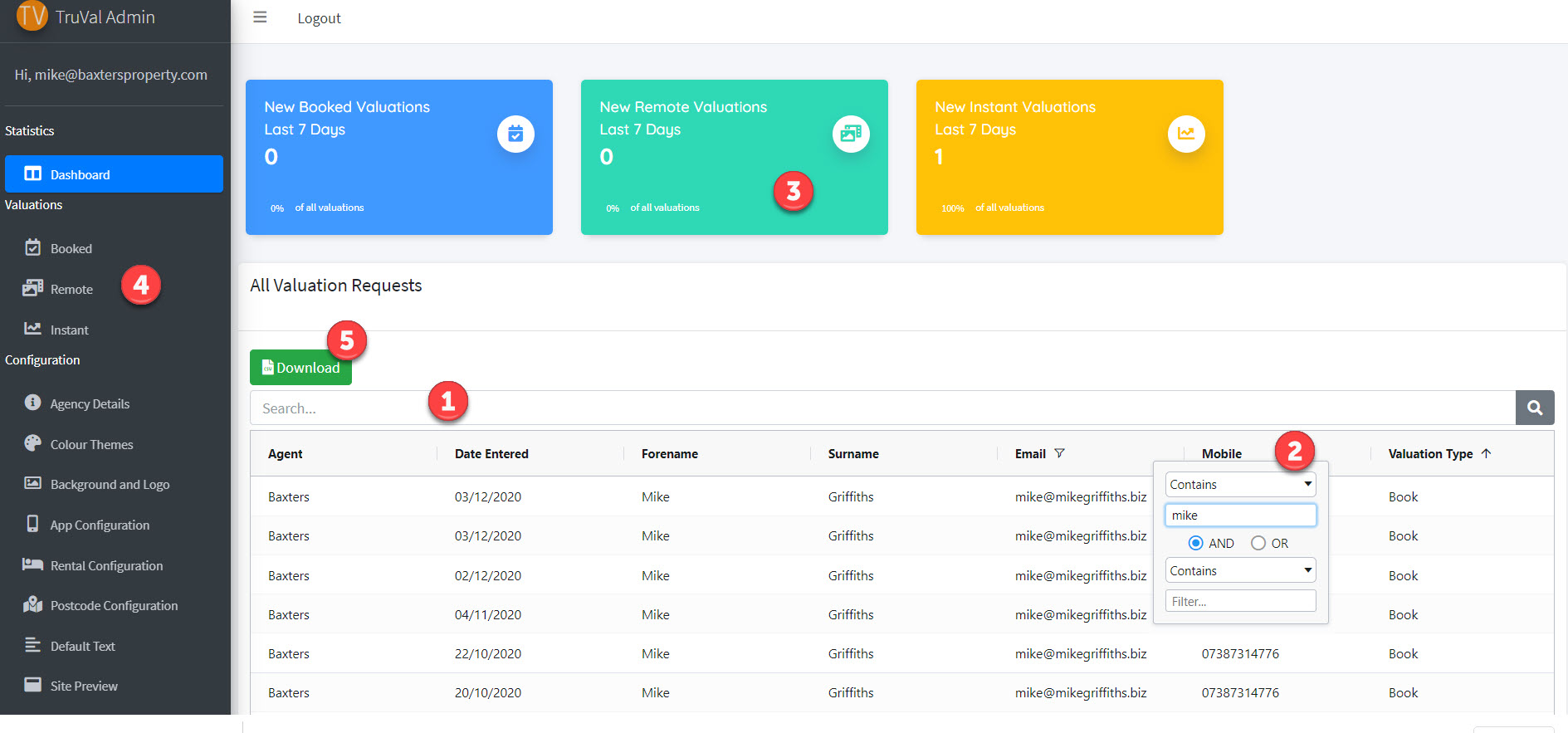 The TruVal Admin Dashboard
This shows you your Valuation requests. Type whatever you want to search for in the search box (1). There's a further filter option alongside each column (2) – to use it, press the "hamburger" button (3 vertical lines) next to any column and you'll see a mini-menu that allows for complex multi column filters. There's a 7 day summary at the top (3). The left hand menu has an option to filter by the 3 types of request (4)
Download your Valuation Requests
set up a filter (2) – Click the Download button (5) at the Truval Admin dashboard – a file called export.csv will download
It has the following column headers
Agent,Date Entered,Forename,Surname,Email,Mobile,Valuation Type,Property Address,Postcode,Property Type,Purchase Price,Purchase Date,Computer Valuation
Use it to import into Mailchimp etc.