Receiving and Responding to Leads
TruVal just sends emails to your chosen team members. See Setup your branches and areas for information on how to set this up.
There are 4 different emails – each is self explanatory.
Valuation Appointment Requests – the 5-star option
Valuation Visit requests generate an email with the required date and time. There's deliberately no diary integration – it would be far too complicated to reconcile the various dependencies – staff, cars, other appointments etc. Instead, TruVal just pins the property owners down to a date and time before they have chance to cool off. The property owners will therefore be expecting that you will turn up to the booked appointment – you MUST contact them if you can't make it!
Here's the email: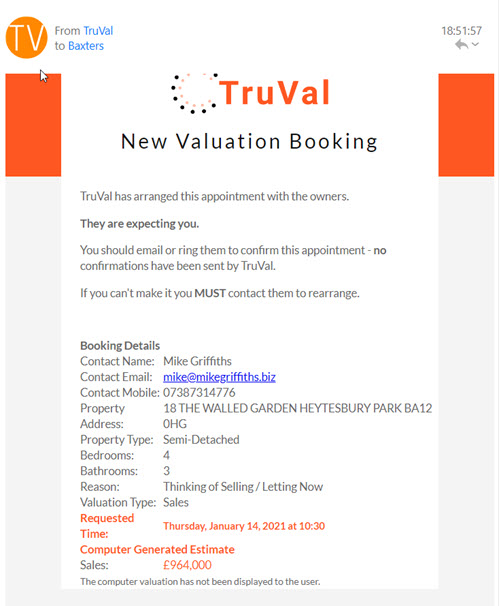 Virtual Remote Valuation – the 4-star option
When a property owner selects the 4-star remote valuation option and completes the form, you'll get the email below: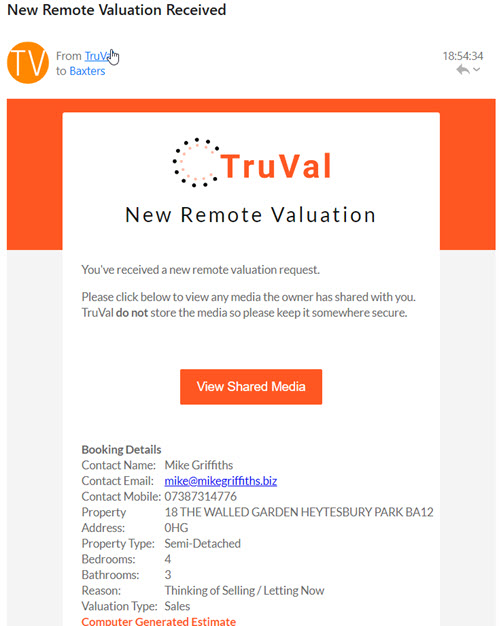 Click the Shared Media button to see the images and videos that the property owners have uploaded to help you with the valuation. The idea is that you contact them to discuss things.
Instant Valuation Estimate – the 3-star option
You'll probably get more of these than the others. There are 2 emails. The first gets sent to you when the property owner completes the online forms and gets to see the instant valuation – here it is: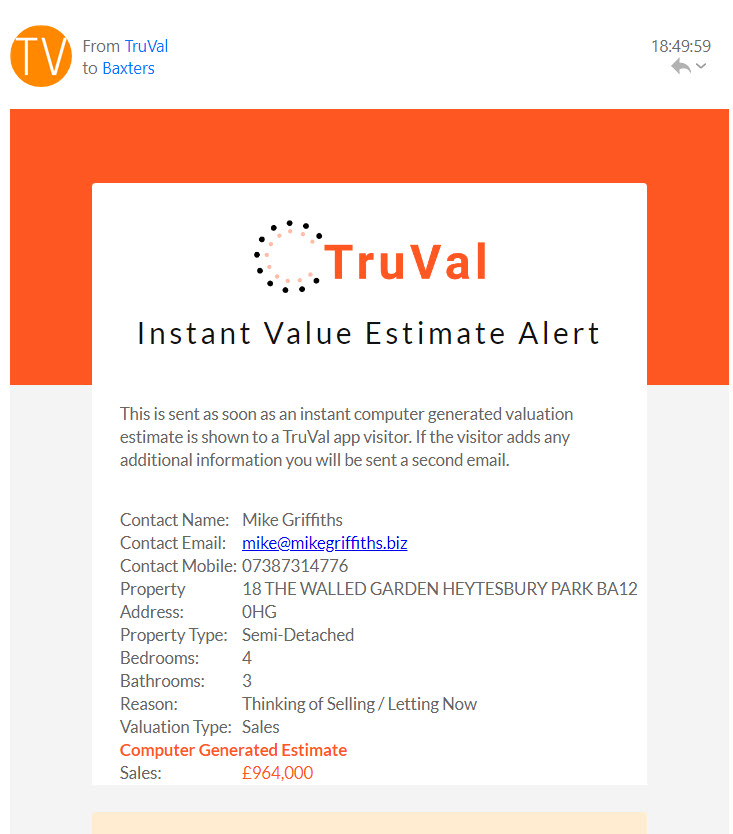 The second email is sent if the property owners add their own estimate of value (which is worth its weight in gold, isn't it?) and list any improvements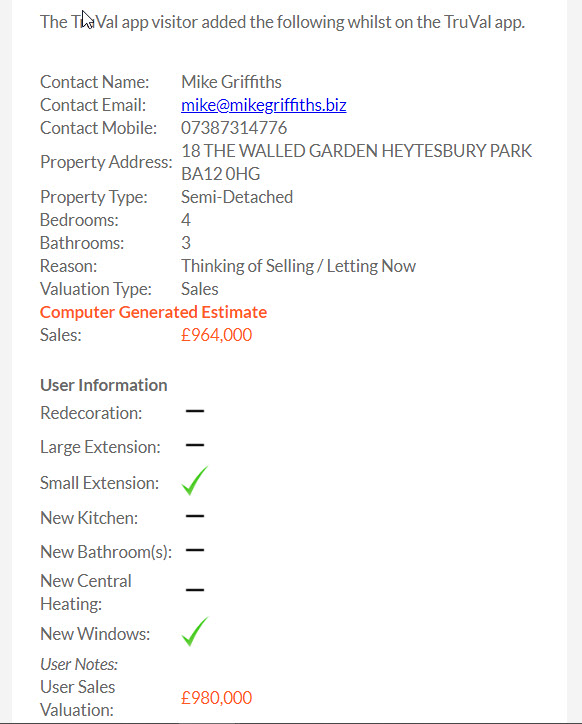 Automatic Follow up of Valuation Requests
There isn't any! When designing TruVal, my agent friends said they wanted their staff to follow up valuations in an individual, professional manner after much consideration of the property owners submissions. So, that's how I've left it – there's no no poor quality, badly formatted email sent reinforcing a poor quality and inaccurate automated valuation!
That's all down to you! maybe use Righmove or Homesearch or Sprift to generate a fantastic pre-marketing report and send that off to the property owner after a phone conversation.
When you do talk to them, don't be scared to discredit Truval's automated valuation still further. It is just a basic algorithm – as the text you've hopefully got set up in your Truval page explains, it can't take into account condition, any work carried out or changes to an area etc.
In terms of ongoing automated marketing, the boss can download all enquiries into a CSV file and put them into mailchimp, briefyourmarket etc.